El primer transportador de música fou el

comediscos

.
Ni cassette, ni

discman

, ni cd, ni mp3, ni mp4...
EL COMEDISCOS (de vinil, naturalment!)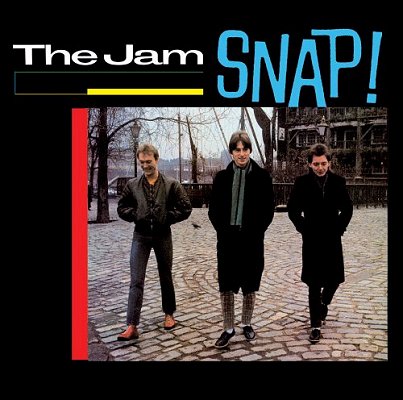 Snap! / The Jam. El recopilatori que em va girar el cap com un mitjò i que em va permetre fer un viatge de no retorn al passat i al fons de l'era pop. Mods per sempre!
Burnin' / The Wailers. Pedra angonal de la música jamaicana i de la transició del reggae.
Blonde on Blonde / Bob Dylan. El disc, la veu, les lletres, el grup... Al Kooper!
El gran dels Zep! El disc que comença amb la púa del Page gratant les cordes dins de l'abisme de Black Dog.
Jarrett en estat pur. El disc va arribar a Premià l'any 1979 procedent d'Andorra.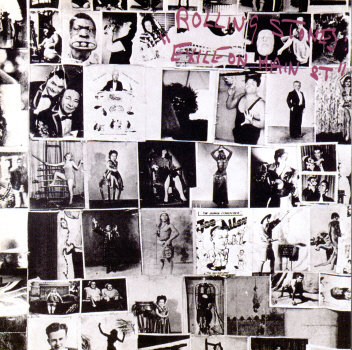 Exile on Main Street / The Rolling Stones. Qui sap si fou un dels millors discos de R&B de tots els temps. Encara anavem a La Salle i ja en parlavem al pati de l'escola.
Tago Mago / Can. El rock alemany dels setanta. Arribat d'Andorra. Un doble vinil ritualitzat a les fosques!
Berlin / Lou Reed. La millor opera, què coi! L'escoltavem al pis del Xito al costat de la Riera!
Sweetnighter / Weather Report. Mai havia escoltat una cosa així. Els instuments ocupaven llocs insòlits en un espai indefinit. Collita del 74, enregistrada una mica abans. Cerimònies i rituals en grup davant del disc.
Head Hunters / Herbie Hancock. Quintaessència de la trobada entre àfrica i amèrica. El funk, el jazz, el piano Fender Rhodes. Comprat a la primera botiga de Castellò/Tallers l'any 1974.
Bitches Brew / Miles Davis. El doble disc que més vegades he escoltat des d'aquell Nadal de 1974. Encara permet descobertes. Un oceà.

Sovint escolto música de manera molt selectiva. El pas del temps em proporciona aquest plaer basat en la selecció acurada d'una audició

especial

i al marge de les altres audicions més complementàries o d'acompanyament que podem practicar anant en cotxe o clicant l'aparell i posant qualsevol cosa a l'atzar.
Justament triant determinades músiques de manera més intencionada és quan acabes decidint quins són els discos de "la teva vida" o els preferits.
Em passa en alguns casos, des de fa anys, enmig de les mil i una audicions domèstiques, quan recordo quins són els lp's o cd's que més he punxat a casa de manera "solemne" i quasi ritualitzada:

Snap!/The Jam, Bitches Brew/Miles Davis, Head Hunters/Herbie Hancock, Sweetnighter/Weather Report, Berlin/Lou Reed, Tago Mago/Can, The Kóln Concert/Keith Jarrett, A Love Supreme/John Coltrane, My Song/Jarrett-Garbarek-Danielson-Christensen, Blonde on Blonde/Bob Dylan, Live at Leeds/The Who, IV/Led Zeppelin, Burnin'/Bob Marley & the Wailers, Here, My Dear!/Marvin Gaye, Exile on Main Street/The Rolling Stones i, el d'aquesta setmana: Marquee Moon/Television.


Ben mirat, ben escoltat, la llista es queda curta, molt curta.

La referència del

Marquee Moon

em va perfecte per descriure el ritual. La tria del disc, la seva enèssima audició. Treure el disc de la seva bossa, repassar els surcs, apuntar la caiguda de l'agulla, canviar de cara, mecanitzar tots els moviments, repassar la coberta, la fotografia de la portada, el dibuix de la contraportada, el llom de la coberta, la galeta central del vinil... i escoltar la música i la seva cohabitació imprescindible amb el fons fregit que, com les arrugues de la cara, mostra el pas del temps i l'emprenta de l'oïent damunt l'obra d'art. Utilitzo el cas Marquee Moon, una obra descomunal del rock dels setanta, com podria fer-ho amb moltes peces de la meva col·lecció. Escoltar vinil, selectivament i intensament, és un dels grans plaers que ens reserva l'amor per la música en uns temps marcats per una trepidant substitució de formats, aparells, receptors, emissors i andròmines de tota mena. El pas del temps ajuda a ser selectius i disfrutar del més intempestiu. Passa i passarà el mateix amb els llibres. Però això és una altra història.

Ressenya
Wikipèdica
Marquee Moon, lanzado en 1977, fue el primer álbum de estudio de la banda norteamericana Television. Es frecuentemente considerado uno de los álbumes más importantes en la historia del rock (por ejemplo, aparece en la Lista de Rolling Stone de los 500 mejores álbumes de todos los tiempos en el puesto 128). El sonido de Marquee Moon por momentos se acerca al punk (Television fue una de las bandas más importantes de la escena de Nueva York y del club CBGB), pero con ciertos aspectos más cercanos al art rock. El centro de atención es la forma en que se entrelazan las guitarras de Tom Verlaine y Richard Lloyd. Si bien al momento de su lanzamiento, el álbum alcanzó el puesto número 28 en el chart británico, el álbum no ha vendido muchas unidades en Estados Unidos, haciendo de Marquee Moon, sin embargo, un álbum de culto y uno de los más importantes de la escena de Nueva York.
En 2003 el álbum fue considerado por el New Musical Express como el cuarto mejor disco de todos los tiempos, en el mismo año la cadena televisiva VH1 lo colocó en puesto número 83 de los mejores discos de la historia. Pitchfork Media lo colocó como el tercer mejor disco de la década del 70.
Foto: Una nòia -d'avui en dia- amb vinils. Repassa la coberta d'un históric de Jefferson Airplane.
After Bathing at Baxter's
(1967)
No tot està perdut en el planeta terra!